1 Cherry Hill Drive
Willliamstown, Kentucky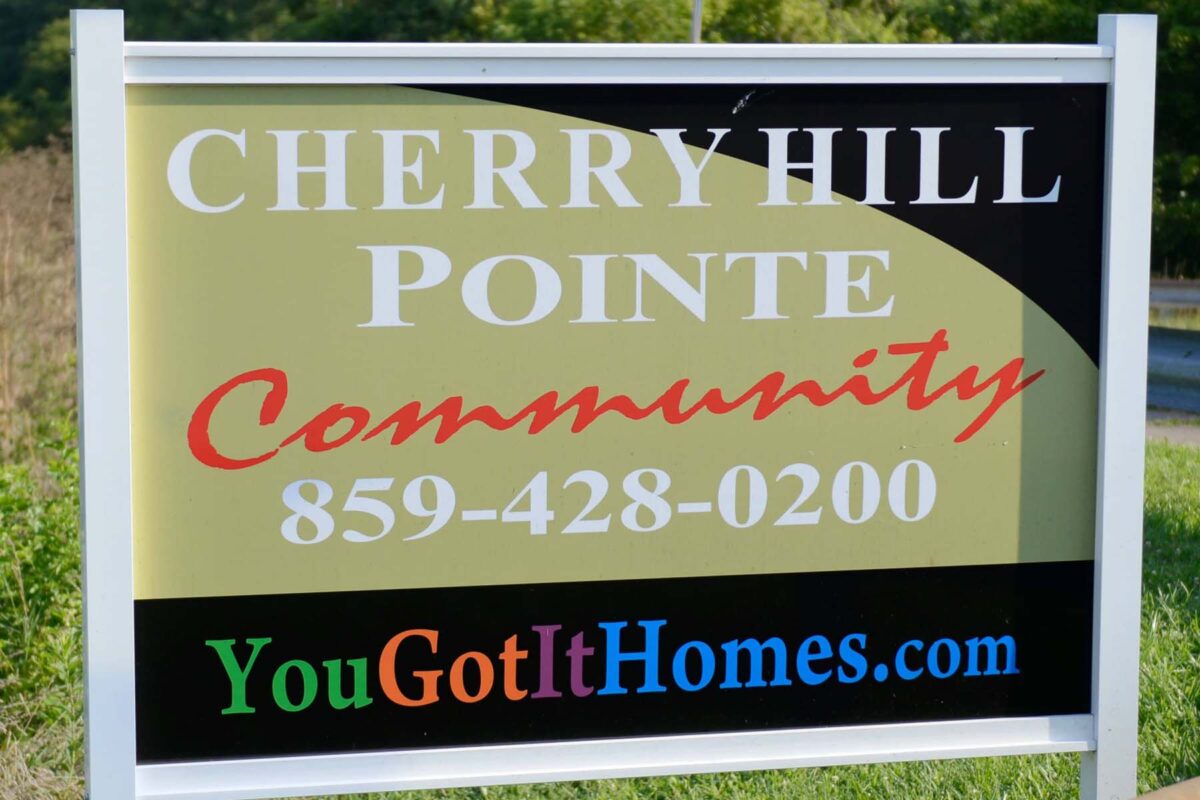 Located just off I-75 at the Mt. Zion Road exit, Cherry Hill Pointe is a quiet community with easy access to shopping, employment and schools.
Cherry Hill Pointe is located at Cherry Hill Drive off Helton Road in Williamstown. Visit our office at 3 Lisa Drive in Dry Ridge.